It seems today is 0.3 day, as I'm also releasing Carbon 0.3, my hackable performant semi-static blogging system.
This release mainly deals with technical debt as I first started this project 6 years ago as a playground for figuring out how a CMS is written from the ground up. This means there are out of date requirements, references to a Windows platform with Powershell and other such bad examples.
That said the codebase isn't in a terrible state although it will have to change significantly before it's production ready. If you know a bit of PHP then after a short study it can be customised to your needs quite easily.

So, if you're interested you can use it and quickly whip together a documentation or simple blog using only markdown files. It will produce a feed and there's even a half baked cli application and static site generation that I have to review before I can recommend it in honest.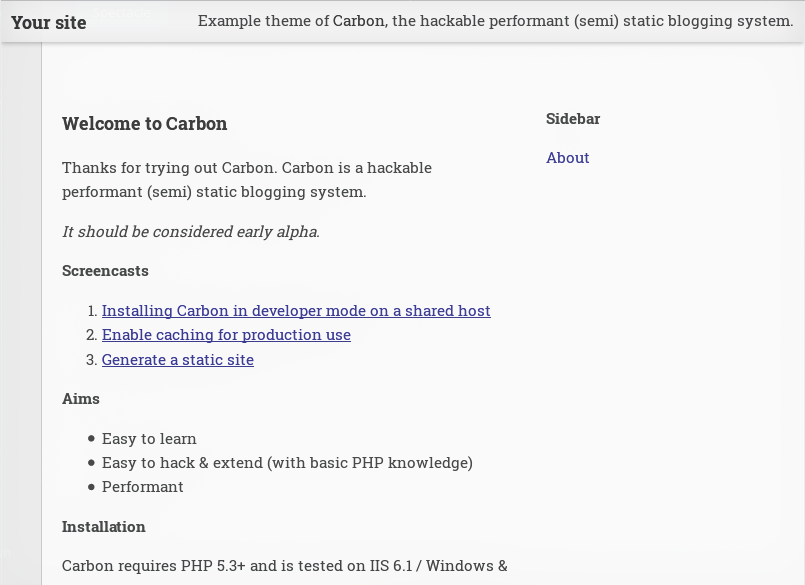 Have fun hacking!